Police discover 61 bodies in Mexican crematorium
Comments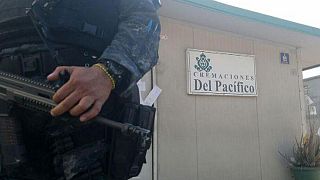 Police have discovered 61 bodies in an abandoned crematorium in the Mexican resort of Acapulco, according to officials.
The authorities were called after neighbours became suspicious of the smell on Thursday.
None of the bodies had been cremated and it is not clear how they died. They were allegedly clothed, wrapped in sheets and covered in lime, to disguise the smell. Most were decomposed.
"We can't say for now that there is an indication that organised crime participated in this but we can't rule it out," said Guerrero chief prosecutor Miguel Angel Godinez.
The disused crematorium is about 130 miles from Iguala, where 43 student teachers were abducted by local police and killed by gang members.