Jordan vows to avenge pilot's death in jihadist captivity
Comments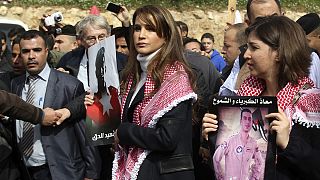 The execution of a captured Jordanian airforce pilot — burned alive — by the group calling itself Islamic State has the people in western ally Jordan calling for righteous vengeance. Spanish TVE.
Many broadcasters have declined to show the video of the execution by fire, a video released as part of ISIL's powerful campaign of terror through the media. Swiss Italian RSI.
Foreigners, notably Europeans, watch online videos inciting them to join the jihadists. In a small town in the south of France, a handful of young people volunteered. France 2.