Greek parliament elects a female speaker of parliament
Comments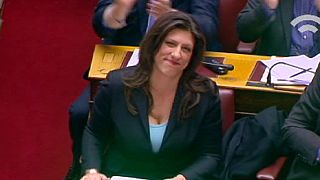 Greece has a new speaker of parliament.
Deputy Zoe Konstantopolou has been elected to the post.
The Syriza party politician is a 38-year-old lawyer.
Konstantopolou is the youngest ever person to hold the job, and only the 2nd woman in almost 200 years.
She was elected with a record 235 votes out of 300 MPs.