Cold snap to hit Spain and last for a week: weather warnings issued
Comments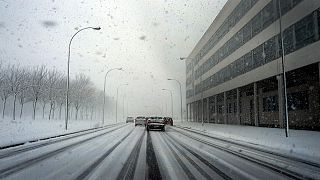 Spanish forecasters have issued a cold weather warning that is likely to last until Tuesday February 10.
The country is bracing itself for the coldest snap in three years.
The cold air front coming in from central Europe is expected to cover the country and even hit the Balearic islands.
As of now 44 of Spain's 50 provinces are on alert.
In some areas 22 centimetres of snow has already fallen in others the wind chill factor will be the main reason Spaniards are advised to stay indoors.