Chadian forces kill hundreds of Boko Haram militants in north east Nigeria
Comments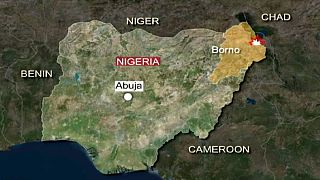 Chad's army claims it has killed some 200 Boko Haram militants in the towns of Gambaru and Ngala near the border with Cameroon.
Around 2,000 Chadian troops with armoured support crossed into Nigeria yesterday and recaptured the towns though there are reports of sporadic fighting.
An unnamed Chadian officer made the following statement: "We dispersed them completely and prevented them from regathering. They were armed and killing people. It is not Godly, what they are doing, you cannot slaughter humans like animals."
Fleeing Boko Haram fighters headed into Cameroon and attacked the village of Fotokol.
Cameroonian authorities said the militants have been repelled.
As the north east of the country is gripped by violence Nigeria is preparing for a presidential election on February 14.
According to the electoral commission the one million displaced persons will be able to cast their ballots.
Though it admits the poll may have to be postponed.