Pope Francis announces one-day trip to Bosnia capital Sarajevo
Comments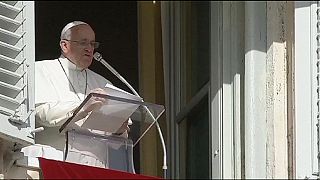 Pope Francis has announced he will visit Sarajevo, the capital of Bosnia-Herzegovina, in hopes of boosting efforts toward brotherhood in the country that was ravaged by war two decades ago.
The 1992-95 Bosnian war killed more than 100,000 people and the prosecution of war crimes suspects is ongoing.
Francis announced the June 6 trip as he addressed the tens of thousands of faithful followers who gathered in St. Peter's Square for his weekly blessing.
He asked for prayers so his one-day visit would encourage Bosnia's small Catholic population, as well as "raise gestures of kindness, and that it could strengthen fraternity, peace, inter-religious dialogue, and friendship."
(AP)