John Kerry fined over failure to clear snow from street
Comments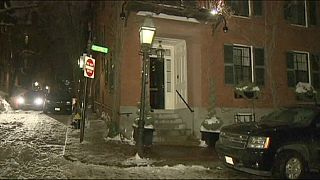 The US Secretary of State has received a slap on the wrist.
John Kerry has been fined 50 dollars for failing to shovel away snow from a street that runs alongside his home in Boston.
This after the blizzard that dropped more than 60 centimetres of snow on Massachusetts this week.
Apparently a snow-removal company hired by Kerry and his neighbours misunderstood the official warning tape left at the site.
The company thought it related to security for the top official.
The tape had been put up to warn pedestrians of falling ice and snow.
Kerry was in Saudi Arabia to attend the funeral of King Abdullah at the time of the storm.
The snow is now removed.