Mitt Romney rules himself out of 2016 US presidential race
Comments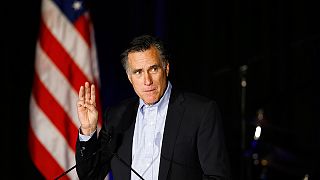 Republican Mitt Romney has announced he will not seek to run for US president in 2016.
He was defeated by Barack Obama in 2012.
There had been some media reports recently that said Romney was interested in putting his name forward once again.
But Romney said in a statement on Friday: "I've decided it's best to give other leaders in the party the opportunity to become our next nominee."
Other possible candidates in the running for the Republican ticket include former Florida Governor Jeb Bush, Texas Senator Ted Cruz and former Arkansas Governor Mike Huckabee.
Some observers say while Romney had been leading in many national polls, as well as in some swing states, he had a problem of being seen as a face from the past.
However, that does not seem to be a problem so far for the Democrats.
Hillary Clinton, the former First Lady and Secretary of State, is increasingly being talked about in the US media as the early favourite for the Democratic nomination.