Baghdad double bombing kills 12
Comments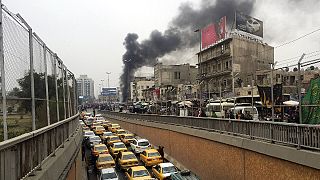 At least 12 people are dead and dozens wounded after a double bombing in downtown Baghdad.
A suicide blast at a busy market near a bus station was followed by a roadside explosion.
The area lies across the Tigris river from Baghdad's protected Green Zone, home to most government buildings.
One witness explained: "The two explosions were in Bab Al-Sharqi, a lot of innocent people died. It's Friday and there are a lot of people are here."
Friday's blasts come just one day after twenty one people were killed in bombings at five separate locations and one shooting on the outskirts of Baghdad.