Sydney cafe siege inquest hears that one hostage was killed by a police bullet
Comments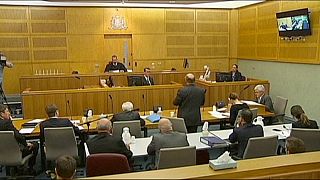 The inquest into last month's Sydney cafe siege has opened in Australia
On day one the court heard that hostage Katrina Dawson (38) was killed by fragments from a police bullet or bullets.
Another hostage, Tori Johnson (34), was killed by a bullet to the head from gunman Man Haron Monis (50).
It was Johnson's death which led police to storm the cafe, ending the siege.
Monis was killed instantly by several police bullets to the head and body.
It was on December 15 that Monis took 18 people hostage at the cafe in Martin Place in Sydney's business district. His actions triggered a massive police operation and the shutdown of a large part of the city centre.
The inquest will decide whether the three deaths could have been avoided and also whether it was appropriate to treat the siege as a terrorist event.