Malaysia declares flight MH370 crash an "accident"
Comments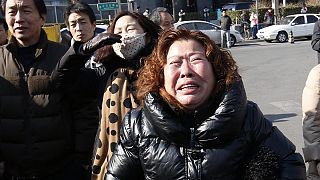 The crash that caused the loss of Malaysia Airlines Flight MH370 has officially been declared an accident.
The Boeing 777 aircraft disappeared on March 8 last year, carrying 239 passengers and crew shortly after taking off from the Malaysian capital of Kuala Lumpur, bound for Beijing.
The verdict of Malaysia's Civil Aviation Authority (CAA) now clears the way for the national carrier to pay compensation to victims' relatives.
Announcing the decision, the CAA's chief said the company would fulfil its obligations.
"We officially declare Malaysia Airlines flight MH370 an accident…and that all 239 people onboard are presumed to have lost their lives," said Department of Civil Aviation director-general Azharuddin Abdul Rahman in a statement.
"The government of Malaysia assures that Malaysia 
Airlines will undertake their responsibilities in relation tothe legitimate rights and interests of the next-of-kin," he added. 
Most of the passengers on the plane were from Beijing and many of their relatives have no faith in Malaysia's findings.
"We're very upset and hurt. This isn't possible. We don't believe a bit of what they're saying," said one woman as she watched the announcement being delivered.
Malaysian authorities, however, insist the search in the Indian Ocean for the missing jet will continue along with a criminal investigation.