Israel blames Iran for deadly clash on Lebanese border
Comments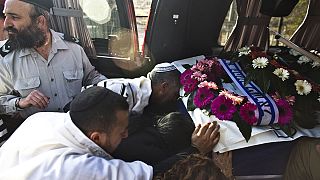 Israel's Prime Minister has accused Iran of being behind Hezbollah's deadly attack on Israeli troops near the Lebanese border on Wednesday.
The killings are thought to have been a riposte for Israel strike on an Hezbollah convoy in Syria but
Benjamin Netanyahu has blamed the rare clash on Tehran.
"Iran is the one responsible for the attack against us from Lebanon. This is the same Iran that is now trying to make a deal with the major powers so that it can be left to develop atomic weapons, and we strongly oppose this agreement."
Speaking during a visit Beirut, Iran's parliamentary security committee chairman said the country would continue to support the Islamist resistance against Israel.
Alaeddin Boroujerdi, chairman of the Iranian parliament's national security and foreign policy committe said: "There is no doubt that the sacred path that the heroic and courageous Islamic Resistance has chosen for itself is the right path in the face of the occupation of the Zionist regime and its schemes and interests in the region. And as you know, we (Iran) have supported this resistance path and we will continue to do so."
Wednesday's clash was one of the most serious on the Lebanese border since 2006 when Hezbollah and Israel fought a 34-day war.
Both sides now reportedly say they want to de-escalate this latest conflict.