Hungary has controversially amassed 675,000 new citizens in just four years, fresh figures released to Euronews reveal.
Experts say the move is linked to Hungary's 'nation-building project' and has fuelled tensions in bordering regions such as Transylvania.
They claim it has also strengthened nationalists' grip on power in Budapest and handed tens of thousands of ethnic Hungarians in Ukraine and Serbia access to the European Union.
It comes after a new law – pushed through by prime minister Viktor Orban's centre-right Fidesz party – came into effect in 2011, making it easier for ethnic Hungarians living outside the country to apply for citizenship.
The vast majority of new citizenships since 2011 were handed out to those living in neighbouring Romania (268,006), Ukraine (28,395) and Serbia (87,529).
There were 261,214 citizenships handed out to people living in Hungary, but no detail on their nationality was provided to Euronews.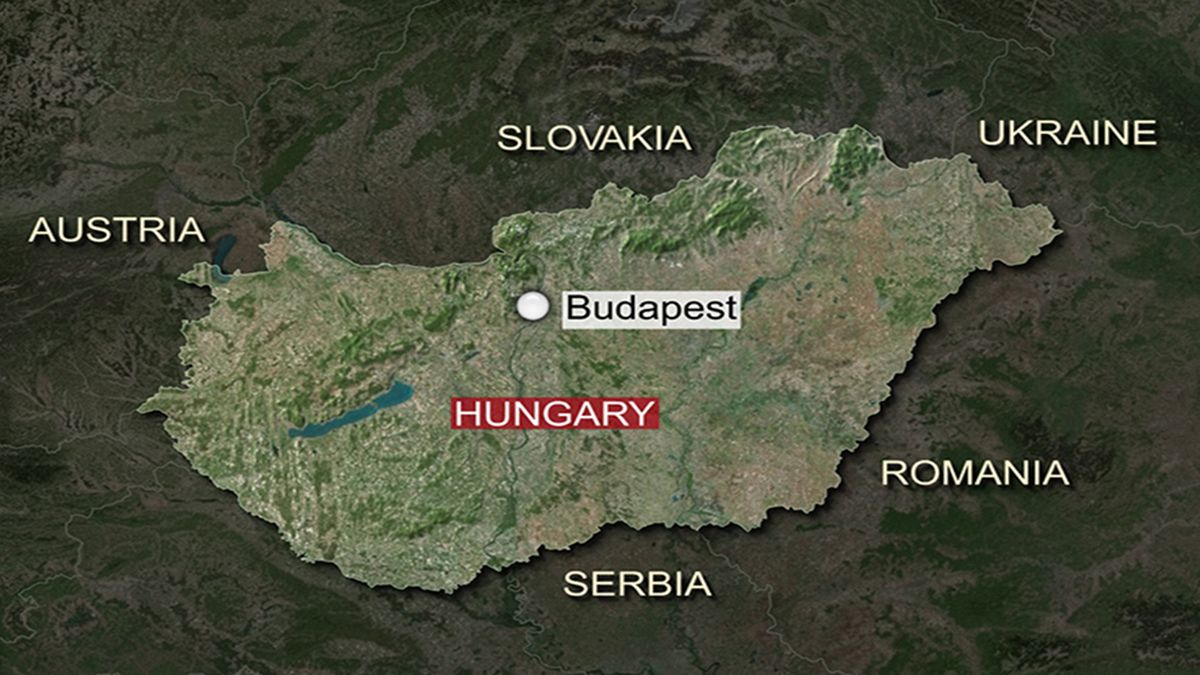 WHY

HAND

OUT

SO

MANY

NEW

CITIZENSHIPS

?

Dr Zsuzsanna Árendás, from the Central European University, told Euronews the new law was strongly-related to Hungary's "ongoing nation-building project".

Hungary gave up two-thirds of its territory under the 1920 Treaty of Trianon, after finishing on the losing side in World War I, leaving large numbers of ethnic Hungarians living in neighbouring countries, such as Romania, Slovakia and Serbia.

She added: "The issue has a long history in Hungarian politics and is strongly related to Hungary's still ongoing nation-building project. But this citizenship law intends to address ethnic Hungarians' [needs] by giving them citizenship without expecting them to literally move to Hungary."

Agata Gostyńska, from the Centre of European Reform, said: "The memory of the 1920 treaty is still alive in the minds of most Hungarians and Orban is exploiting the fact that Hungarians still cannot come to terms with losing so much territory. I think part of Orban's strategy is to play with these resentments and enhance the sense of national identity among Hungarians."
HOW

HAS

IT

FUELLED

REGIONAL

TENSIONS

?

Slovakia was not happy with the law, initially banning its nationals from having dual-citizenship.

Dr Árendás said: "The Fico [Slovakian] government threatens those who apply for Hungarian citizenship with losing their Slovak citizenship. However the Hungarian government is obviously not giving out the names of those who gained Hungarian citizenship, which means the Slovak state can't track down these individuals."

Miss Gostyńska said it had also fuelled tensions between Hungary and Romania, opening up the possibility that ethnic Hungarians in the Romanian region of Transylvania – fresh from being given dual citizenship – will seek some sort of autonomy.

Dr Árendás added: "Hungarian minority politicians always talk about cultural autonomy and never territorial. The surrounding nations like Slovakia or Romania would be obviously very sensitive about any mention of territorial subdivision, especially along ethnic lines.

"But even the mentioning of cultural autonomy causes lots of alert and fear in these host countries, so whenever such plans are presented, mostly in Romania, they are met with strong, and usually not positive, public reactions."

The 2002 census revealed there were 1.4 million ethnic Hungarian living in Romania.

MEPIuliu Winkler, an ethnic Hungarian from Transylvania, said: "One of the solutions for our aims is the enacting of various forms of autonomy, as they exist and function very well in several EU Member States. Another solution for preserving the identity and for facilitating the liaison with our kin-state is the granting of the double citizenship, by facilitating the recognition and re-establishment of the Hungarian citizenship. This is a constitutional solution also applied largely by the Romanian state in relation with the ethnic Romanians living outside the borders of Romania, for example in the Republic of Moldova."
HAS

THE

NEW

LAW

TIGHTENED

VIKTOR

ORBAN'S

GRIP

ON

POWER

?

Miss Gostyńska says Hungarian prime minister Viktor Orban has caused concern in Brussels by removing his opponents from all levels of administration and making the country look more towards the East than the liberal values in the West.

She added the new citizenship law had also helped to consolidate Orban's grip on power, as shown by the 2014 parliamentary elections, which saw a victory for his party Fidesz, winning 44 per cent of the vote.

Dr Árendás said: "One more important point to the motivations of the Fidesz government to come up with this new citizenship law was the approaching 2014 elections. It was easily predictable that Fidesz can gain votes from ethnic Hungarians who freshly obtained citizenship thanks to Fidesz."

A spokesman for Hungary's Ministry of Foreign Affairs and Trade said: "Although 98% of Hungarians living beyond Hungary's borders voted for the current government coalition, their votes altogether gave only one mandate, therefore it cannot be declared the victory of the Fidesz-KDNP alliance in the 2014 April elections was due to the votes of Hungarians living outside of Hungary".
GAINING

ACCESS

TO

THE

EUROPEAN

UNION

Hungary's citizenship law has also opened up the European Union to more than 100,000 extra people.

There were 116,000 citizenships granted to people in Serbia and Ukraine between 2011 and 2014, countries not yet members of the EU.

The European Commission confirmed to Euronews the new citizens enjoyed the same EU rights as everyone else – such as the freedoms to move and reside within the union and vote and stand in elections – even though they live outside the community.

A spokeswoman for the EC did not suggest it was unhappy with the arrangement, underlining it was important there is a link between the person applying for the citizenship and the host country.

She added: "According to the European Commission's information, the criteria applied under Hungarian law aims to ensure a genuine connection of these applicants to Hungary. Most of them were descendants of former Hungarian citizens who reside in other countries."
WHAT

DOES

HUNGARY

SAY

?

Hungary's Ministry of Foreign Affairs and Trade said in a statement: "Due to the introduction of the simplified naturalisation procedure, the process of the Hungarian nation's reunification could begin after ninety years and those who wanted to belong to the community of the Hungarian nation under public law were given an opportunity to realise this.

"This law is not directed against anyone but serves the interests of those who want to belong to the Hungarian nation as Hungarian citizens.

"Passports are not automatically given to people who are Hungarian citizens. Hungarians who live outside Hungary and have applied for Hungarian citizenship are entitled to apply for a Hungarian passport as well.

"The practice of dual citizenship is accepted in the majority of neighbouring countries; moreover, it was the Romanian law which served as a model for the Hungarian government during the development of Hungary's law on citizenship, therefore, the assumption that this law would intensify ethnic conflict in Romania can be rejected.

"Almost every member state of the European Union grants the right to vote for its citizens living abroad which is most frequently realised by means of voting by mail, thus, the Hungarian electoral process also followed this method."