Sao Paulo state faces worst water crisis in its history
Comments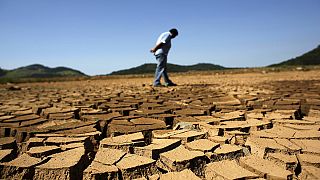 A drought affecting the Brazilian city of Sao Paulo is now hitting Sao Paulo state.
Water levels are running low in the Paraiba do Sul river, which feeds the area. Stocks in the river's largest reservoir, Paraibuna, are also plummeting.
Rio de Janeiro State Environment Secretary Andre Correa warned on Friday that the region was experiencing the worst water crisis in its history
But Correa said the state government would not bring in water rationing before July – even if rain fails to materialise during what is supposed to be the current rainy season.
Water infrastructure expert Marilene Ramos said that "six months is too long to wait" for water conservation measures, such as hiking rates for those who use too much water and decreasing the amount industries can use.