Spain: Ruling party's former treasurer released on bail
Comments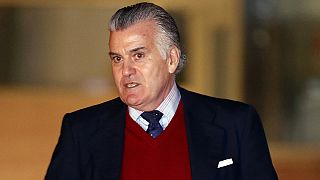 The former treasurer of Spain's ruling People's Party has been released from prison on bail.
Luis Barcenas has been in jail since last summer – awaiting trial on charges of money laundering and other crimes.
He stashed up to 48 million euros in Swiss banks, according to court documents.
Barcenas is also said to have admitted to running a slush fund. But he has denied building a personal fortune from the fund.
Earlier this week, a High Court spokeswoman said he had been granted provisional liberty with a bail of 200-thousand euros.
Reporting to the courts three times a week and having his passport confiscated were said to be part of the conditions.
Prime Minister Mariano Rajoy and other PP leaders have denied wrongdoing and not become direct targets of the investigation.