Yemen's president resigns after standoff with Houthi rebels
Comments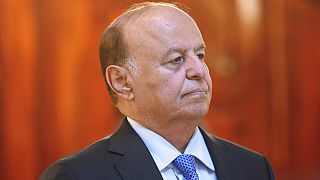 Yemen's embattled president has resigned, giving up on his two year mission to steer the country to stability.
Abed Rabbo Mansour Hadi said he had reached a "dead end."
It comes after repeated confrontations with Shiite Houthi rebels, who have confined him to his home in recent days.
The president had pledged political concessions if the rebels pulled back from his residence and the nearby presidential palace. But the Houthis stayed put.
Hadi's resignation – not yet accepted by parliament – is stoking concerns that the Arab world's poorest country could split apart.
The rebels effectively control the capital Sanaa, along with several other cities and state institutions.
But their grip does not extend to vast areas of the country that are mainly Sunni – and that is where the Houthi advance has fanned fears of a sectarian conflict.