UK MPs to vote on plain cigarette packaging
Comments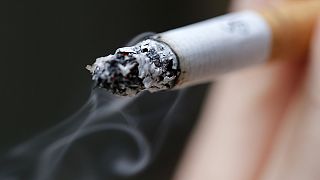 Cigarette packets are set to get a dramatic makeover in UK.
MPs will vote on a law introducing plain packaging in England and Wales before May's general election, meaning packs like these could be on shop shelves by 2016. Scotland and Northern Ireland are expected to follow suit in their respective chambers.
Doctors argue that the standardised packaging, already in use in Australia since 2012, could reduce the appeal of cigarettes to young people, saving thousands of lives.
"This government is completely committed to protecting children from the harm that tobacco causes," announced Health Minister Jane Ellison before parliament. "That's why I'm announcing today that we will be bringing forward legislation for standardised packaging before the end of this parliament."
The legality of banning branding is still in question with tobacco companies saying they will sue. Disputes at the World Trade Organisation about Australia's decision to standardise packaging are not yet resolved.
However, with support from a majority of MPs the proposed rules are likely to pass.
"I'm delighted that the government has finally listened to the thousands of public health experts that have been calling for the introduction of standardised packaging of tobacco for a very long time," said Shadow Health Minister Luciana Berger.
It comes on the heels of further tobacco rules under an EU directive which will require larger health warnings and ban flavoured cigarettes from 2016.