The Sun newspaper drops topless models from Page 3
Comments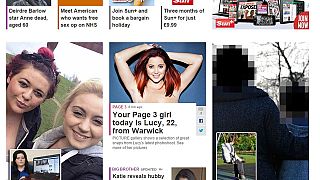 The Sun newspaper has ended a tradition stretching back more than 40 years of putting a topless female model on its page three.
The move follows protests, petitions and campaigns from MPs that the feature was degrading to women.
However the newspaper, owned by media mogul Rupert Murdoch, will continue showing the bare-chested models in a special section on its website.
The Telegraph reports that The Sun's print edition will now feature women wearing bras and pants.
Murdoch introduced "Page 3" in 1970, less than a year after buying the Sun, but a source told The Guardian newspaper that the decision to end it had been approved by him.