Former ETA leader arrested on fresh charges after early release
Comments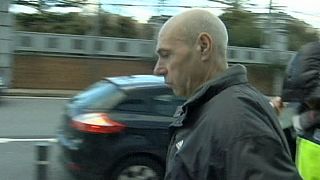 Police in Spain have arrested the former head of the Basque separatist group ETA just weeks after his early release from jail, which angered victims.
Santiago Arrospide Sarasola had been in prison for his part in the 1987 bombing of a supermarket in Barcelona that killed 21 people. He had been detained in France three months after the incident and served 13 years of his sentence there. He was extradited to Spain in 2010.
On Friday a Spanish court ordered his arrest in connection with another ETA attack in 1987.