Indonesia says no evidence so far of terrorism in AirAsia crash
Comments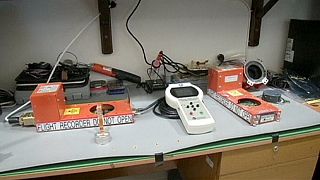 Indonesian investigators say they have found no evidence so far that terrorism was involved in the crash of an AirAsia passenger jet last month that killed all 162 people on board.
Authorities believe that bad weather played a part in the disaster and difficult conditions are also affecting the salvage operation.
The Airbus A320-200 disappeared from radar screens on December 28, less than halfway into a two-hour flight from Indonesia's second-biggest city of Surabaya to Singapore. There were no survivors.
Suryadi Bambang Supriyadi, Director of Operations for Indonesia's National Search and Rescue Agency said: "If our divers could go in and survey the fuselage, we would have found the solution (to lift up the fuselage). But due to the underwater current, the divers could not even reach the bottom, which has hampered our operation."
Indonesia's National Transportation Safety Committee (NTSC) says evidence shows that an explosion was unlikely before the plane crashed, disputing a theory suggested by an official from the National Search and Rescue Agency last week.
The first half of a two-hour long cockpit voice recording has been transcribed. That includes audio from the previous flight and the start of Flight QZ8501. The team hopes to finish transcribing the recording this week.
Investigators want to finish a preliminary report on the crash early next week. The full report could take up to a year.