Belgium says suspects detained in Greece not linked to its terror probe
Comments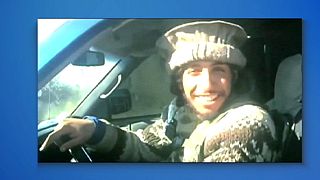 Authorities in Belgium say four people detained in Greece are not linked to their investigations into terror attacks.
Police in Athens had earlier told euronews that the suspects had been detained for questioning in connection with a foiled terrorist plot in Belgium.
The police said one of the suspects is a man bearing a strong resemblance to Abdelhamid Abaaoud, who is wanted by Belgian police.
But the Belgian public prosecutor says it now appears that none of the suspects are connected to their inquiries.
Belgian authorities had already warned their Greek counterparts that Abaaoud – who formerly lived in Brussels – may have travelled to Greece.
The detainee's DNA and fingerprints were sent to Belgium to determine whether they are a match for the wanted man.
Abaaoud is suspected of having links to a terror cell that was dismantled during raids in Verviers, eastern Belgium, on January 15.
Five people were subsequently charged with 'participating in the activities of a terror group', but 27-year-old Abaaoud remained at large.
Belgium has since stepped up security in the several towns, including Antwerp, which has a significant Jewish population.