Europe on high alert following anti-terror raids
Comments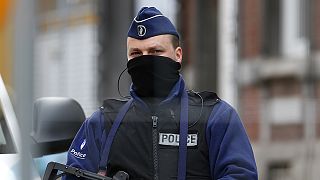 Europe is on high alert following anti-terror raids in several countries.
Across Belgium, France and Germany, more than 20 people have been arrested on terrorism-related charges.
The attacks on Paris, which left 17 people dead, have lead to a continent-wide tightening of security.
French police arrest 12 in Paris terror attacks probe http://t.co/NGQfWjnlCE

— euronews (@euronews) January 16, 2015
Belgium
Belgium is the latest country to deploy troops after anti-terror raids resulted in five people being charged with 'participating in the activities of a terrorist group'.
Police also seized guns, munitions, explosives, police uniforms and a large amount of money in the operation.
Belgian authorities are still looking for 27 year-old Abdelhamid Abaaoud.
He is suspected of having links to a terrorist cell that was dismantled during raids in the eastern town of Verviers on January 15.
Abbaaoud lived in Brussels before reportedly going to fight in Syria. He is now thought to be in Greece.
Germany
Police in Germany have also stepped up security after receiving warnings of a heightened risk of attacks on central railway stations, specifically in Berlin and Dresden.
The warnings followed the arrest of two suspected radical Islamists in anti-terror raids on Friday.
Terror suspects arrested in Berlin http://t.co/ufiOpik00B

— euronews (@euronews) January 16, 2015