ICC opens inquiry into Israeli-Palestinian conflict
Comments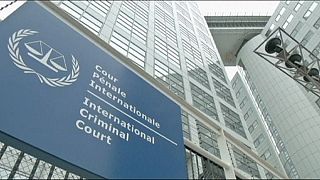 The International Criminal Court has launched an inquiry into possible war crimes in the Palestinian territories.
Prosecutors say they will examine crimes that may have occured since last June. This allows the court to delve into the war between Israel and Hamas militants in Gaza during which more than 2,000 Palestinians and 73 Israelis were killed.
The investigation has been branded as an "outrage" by the Israeli Prime Minister Benjamin Netanyahu.
In a written statement he said the "Palestinian Authority is not a country and therefore it is not the court's place, according to its own rules, to carry out an inquiry like this."
ICC membership also exposes the Palestinians to prosecution, possibly for rocket attacks on Israel by militant groups operating out of Gaza.
But the Palestinian Authority President Mahmoud Abbas has stated he has full faith in the court system.