Malian Muslim honoured for saving lives during Kosher store attack
Comments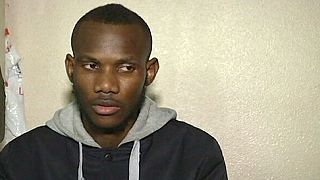 A Malian Muslim who saved several lives during an attack on a Jewish supermarket is to be given French nationality.
24-year-old shop attendant Lassana Bathily hid at least six people in the store's freezer and then escaped to look for help as the gunmen had already killed a number of hostages.
In an interview about the ordeal he explained: "There was a two-year-old child among the people with me. I put them inside (the freezer), closed the door and told them: 'Stay calm, I will go out. I went up, I looked everywhere, I didn't see him (the hostage taker). "I ran outside and saw the policemen. They ordered me to lay on the ground and put my hands on my head."
Bathily was initially suspected of being an accomplice, but he was able to tell police what was happening in the store..
"When they came out they congratulated me. They told me 'thank you, really'. I said 'it's nothing, that's life'"
A petition had been going around France over the last week urging the government to grant Bathily citizenship as a result of his brave efforts.
Now, his application has been fast-tracked, an official ceremony will be held next Tuesday.
Nice news out of Paris: kosher grocery store attack hero to receive French nationality: http://t.co/tbbTWHmMkMpic.twitter.com/yYzhvoPDW5

— The New Daily (@TheNewDaily_) January 16, 2015
Good for his bravery! Lassana Bathily will be awarded French citizenship (if that's what he wanted) pic.twitter.com/cW1DbG8DbE

— M. RodriguezPareja (@maritaerrepe) January 16, 2015