Turkey arrests two police officers over murder of Armenian journalist Hrant Dink
Comments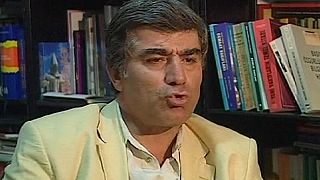 Two police officers have been arrested in Istanbul and charged with negligence in connection with the 2007 murder of Armenian journalist Hrant Dink.
The two have been charged with failing to carry out an effective probe.
Dink was shot dead in broad daylight by a teenage ultranationalist outside the offices of his
bilingual Agos newspaper,
Turkey's top court has ruled the investigation into the killing had been flawed, paving way for the trial of state officials who could be implicated in the murder.
I