Paris prosecutor Francois Molins gives details of sieges
Comments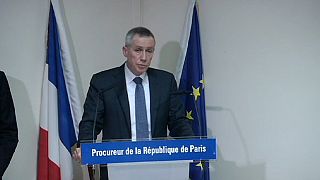 The Paris prosecutor, Francois Molins has given more details of the two sieges and how they ended.
In a press conference he outlined how the terrorist suspects were killed but began by focusing on the death of the four hostages in the supermarket siege.
"Given the state of the bodies and given what was said to a television channel by Coulibaly, and here I quote: 'I killed four,' he said. The deaths are still subject to the findings of autopsies, but at this stage it allows us to assume that no hostage died during the assault by the police and the four died because they were killed by the terrorist as he entered the supermarket.
"The two Kouachi brothers were identified by many media outlets and that led in fact to the removal of any hope or expectation of a surprise on the people who we were hunting. So it was decided to launch an appeal for witnesses at three o'clock in the morning."
​