Mitt Romney eyes up third run for the White House
Comments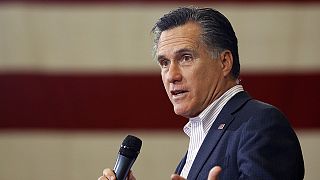 Mitt Romney, the Republican candidate who lost the US presidential election to Barack Obama in 2012 says he's considering another run for the White House next year.
It's seen as a sign to the party's donors not to commit yet to Jeb Bush.
If he does run it will be the former Massachusetts governor's third attempt.
He told supporters that Obama had failed America over the economy.