Deadly suicide bomb attack in Nigeria market
Comments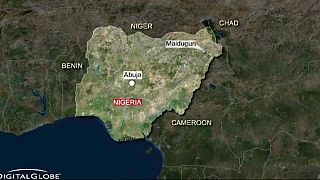 At least twenty people have died and dozens more have been injured when a girl, thought to be aged ten, blew herself up at a crowded market in Nigeria's northeastern city of Maiduguri, according to local police.
The blast occured around 12:40 local time.
There has been no immediate claim of responsibility but Boko Haram militants are increasingly using women as human bombs in their quest to establish a stricter form of Sharia law in the country.