Cuba frees eight more political prisoners
Comments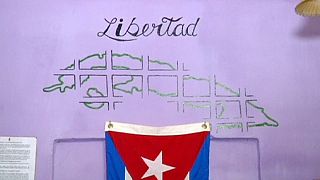 Cuba has freed eight more detainees, as part of a deal aimed at ending decades of hostility with the US.
Washington considers more than 50 people to be prisoners of conscience.
Among those freed were Haydee Gallardo – a member of the "Ladies in White" dissident group – and her husband Angel Figueredo.
They had been arrested after shouting anti-government slogans at a rally last year.