Charlie Hebdo attacks: Paris shocked, but life goes on
Comments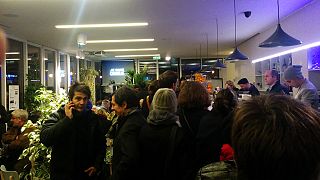 While the attackers of French satirical weekly Charlie Hebdo remain at large, life goes on in Paris. No suspicious looking left to right, no anxious faces on the streets or the public transport.
Security forces are no more visible than usual despite the high alert level in Gare de Lyon, one of Europe's busiest train stations.
At 16:00 on the day of the attack some were not even aware it had happened. A few. Some are just shocked, and can't believe what they hear and what they see on the TV and Social Networks.
Isabelle, 43, teaches in a high school very close to Nicolas Appert street, where the attack took place. She was shocked to be near where the killings happened and described the high police deployment in the neighbourhood. When she took the Metro go back home and looked at her fellow passengers, they didn't yet seem aware of the attack.
She says she got more anxious after watching the 24H rolling news channels during the afternoon. "My daughter studies far away from our house, I won't relax until everyone comes back home." She acknowledges she can't avoid thinking about the attackers being still on the run. "I don't think it will happen, anything in the coming days because security is being strengthened but I wonder what will happen in the coming weeks or months. Anyway we were aware that we are under threat. Now I feel anger," Isabelle says as she waits for a friend to join the rally at Place de la République.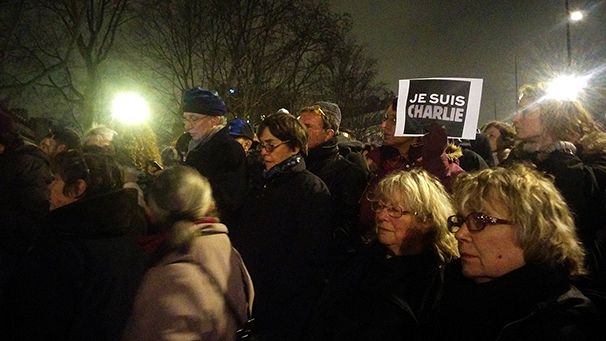 Mélanie, 25, says she's used to being on her guard when she tackles the streets in the French capital: "with all the trouble going on in the world, you always need to pay attention". She still has in mind that these things can happen to anyone, anywhere.
Romain and Quentin, 26 and 27, have barely spoken about anything else since they heard about the attacks. They will attend the demonstration at République. "I'm not that worried about the attack itself, I'm more concerned about what's next, the political use that some parties will make of it" explains Romain.
"I fear that people could give in to this terror," says Quentin, who knows personally some journalists at Charlie Hebdo. "That is why I heard about it very early, people called me to see if everything was ok. Then they kept calling through the day to give me their condolences."
They both say that people are relatively calm in the streets, firstly because not everyone is aware (on Wednesday afternoon). Secondly, they both agree that in a big capital like Paris there has to be a massive disruption or attack in a very crowded area before we'll see the fear in people's faces.
Life goes on.