South Australia hopes for weather break as fires rage near Adelaide
Comments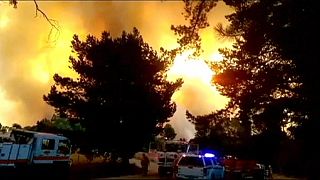 With thunderstorms expected to strike South Australia within hours there are fears that fires that have already destroyed homes and 12,000 hectares will intensify.
However after days of bushfires firefighters say they potentially have a better control of the situation, if the weather is on their side.
Much of the hill area north of Adelaide has been devastated but the city has looked on in horror as the flames crept closer, destroying homes in once-leafy suburbs.
The huge wildfire is Australia's worst since 2004 and some are saying more intense fires are a consequence of global warning, to which Australia's fragile ecosystem is thought to be particularly vulnerable.