Markets plunge over Greek uncertainty and oil prices plummet as gloom deepens
Comments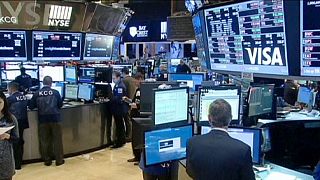 Political uncertainty about Greece and will it or won't it stay in the eurozone following elections later this month, along with plummeting oil prices have driven the markets in a downwards direction, firmly hitting the red.
Asian shares tumbled on Tuesday – Japan's Nikkei dropped 2.4 percent. In fact all markets in the region sank with even high-flying mainland China shares pulling back.
Still the European Central Bank possibly buying up government debt this year to shore up European economies is a calming prospect for some.
However the unrelenting slide in oil prices has showed little signs of slowing in the new year, plunging as much as six percent on Monday to hit their lowest since spring 2009, as increased output of US shale oil has exacerbated a global supply glut.