Thank you for this biopic: Film rights bought to Trierweiler's revenge memoir
Comments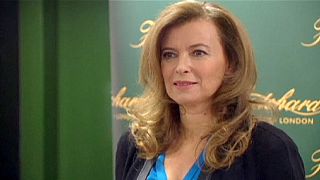 Valerie Trierweiler, the former partner of the French president will see her kiss-and-tell book transferred to the big screen.
The film rights to 'Thank you for this moment' have been snapped up by Trierweiler's friend and film producer Saida Jawad, who said she wanted to tell the story of "the struggle of a woman in love".
The bestselling revenge memoir was written after the president ended their relationship following the revelation that he had been having an affair with actress Julie Gayet, and went on to sell 650,000 copies.
The news is sure to embarrass Francois Hollande whose popularity ratings have dipped below 20 per cent.