Italian pop icon Pino Daniele dies
Comments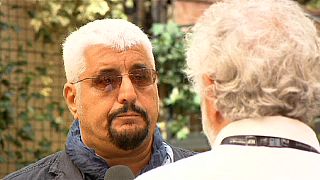 One of Italy's best-loved singer-songwriters, Pino Daniele, has died aged 59.
Steeped in his the sounds of his native Naples, Daniele burst onto the scene in 1977 and in the ensuing years brought out 26 studio albums, reviving the Italian popular song along the way on a carpet of Neapolitan tarantella, rumba, Arabian rhythms, and blues. In 1979 he opened for Bob Marley at his Milan concert.
"Blues is a feeling, it's like the Brazilians' saudade, it's a way to express what you have inside, a harmony that is born in the head, a feeling…" he once said about his music.
He looked unflinchingly in his early lyrics at the harshness of life in Italy's south and beyond, casting around further afield in pioneering world music in the eighties, before settling on more of a pop style at the end of the decade and releasing product every one or two years throughout his career.