Buckingham Palace repeats denial of Prince Andrew sex claims
Comments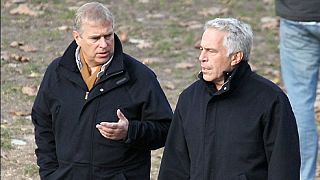 Britain's royal family has taken the unusual step of repeating its denial that Prince Andrew, the Duke of York, had sex with an underage girl.
Sunday newspapers have given more details of allegations by a woman named as Virginia Roberts that she was forced to sleep with Queen Elizabeth's son.
He has been named in US court papers relating to a case against tycoon Jeffrey Epstein, a former friend convicted on child sex charges.
The case concerns the handling of accusations against Epstein. In the documents alleged victims claim a plea deal for him infringed their rights.
The previous revelation of Andrew's continued contact with the financier after he had served his sentence led to the prince's resignation in 2011 as a special UK trade representative.
Epstein is now accused of forcing the woman to have sex with the prince on three occasions between 1999 and 2002 – beginning when she was 17 and a minor under state law in Florida.
A US lawyer also cited in the case, Harvard law professor Alan Dershowitz, has called allegations against him as "absolutely false".
Buckingham Palace's second statement as quoted in some British newspapers emphatically denied Andrew had any sexual contact or relationship with Roberts.
Any claim to the contrary is false, it added.