Palestinians complete ICC ratification and await the UN's justice
Comments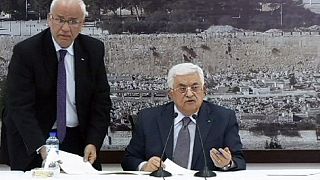 Palestinian observers at the United Nations have presented their documents ratifying the Treaty of Rome's conditions for membership of the International Criminal Court and 17 other UN-administered international treaties.
Completion of the ICC process means Palestine's unusual, non-state entity within the UN is confirmed, and the court takes on competence to judge crimes committed by anyone on Palestinian territory.
Foreign resistance to granting the Palestinians any form of recognition on international bodies that could be interpreted as recognising claims to statehood has weakened in the last two years faced with a frozen peace process with Israel.
Starting with Sweden a number of European states have relaxed their stance and begun to grant the Palestinians state, or semi-state recognition, much to the anger of Israel. Tel Aviv has slammed what it calls giving gifts to people who refuse to even recognise Israel's right to exist.