Mario Cuomo, former three-time governor of New York, has died
Comments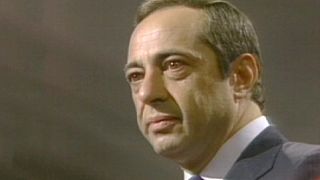 One of the most revered figures in US democratic politics has died.
Mario Cuomo, the former three-time governor of New York, was 82.
His death came on the day his eldest son, Andrew Cuomo, delivered inaugural addresses in Manhattan and Buffalo, New York, after being sworn in for his own second term as governor.
The governor's office said in a statement the elder Cuomo had died of "natural causes due to heart failure this evening at home with his loving family at his side."
As governor, Cuomo increased spending for education and social welfare, and spoke out against the death penalty and for minority rights.