Cuban artists rally round Bruguera and call for her release
Comments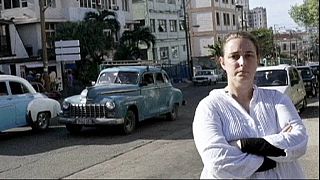 Some 700 artists have written to Cuban President Raul Castro calling for the freeing of performance artist Tania Bruguera, detained when campaigning for the release from prison of opponents of the government.
It is her third arrest in three days.
The government says her promise to hold an event in Havana's Revolution Square is a "political provocation".