EU brings in rules to cut household energy use
Comments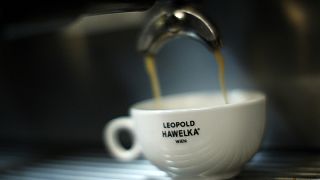 New European Union rules come into force today that will affect coffee machines, air conditioning units, TVs, cookers and a host of other electrical appliances.
The directives are designed to improve competitiveness and reduce carbon emissions, says the EU. Manufacturers must also put energy efficiency labels on new domestic items. The rules will allow customers to make comparisons when purchasing new goods.
Network devices such as modems, TVs, game consoles and printers are said to waste $80 billion in standby mode. From 1 January 2015 the latest gadgets must switch themselves off when not in use.
The EU says these new regulations alone will save households more than £30 a year.
New drip-filter coffee machines with non-insulated jugs must turn themselves off 40 minutes after the last brewing cycle. By contrast, those with insulated jugs must power down five minutes after the last cycle.
Stamatis Sivitos, energy-saving campaigner for the European Environmental Bureau, said the changes could save homeowners more than €200 per year.
"Behind the scenes it takes a lot of blood and sweat to get the rules right so prices, innovation and consumer choice aren't affected, but that's what will be achieved," he said.
"Sadly some fall into the trap of seeing this as the EU meddling in small things, when in reality the benefits of an army of enhanced products is massive."
Marylyn Haines Evans, public affairs chairwoman of the National Federation of Women's Institutes, said: "Nobody likes to waste energy, and at a time when energy bills are increasing, having appliances designed to be sparing with electricity is definitely a good thing for your household finances.
"Coffee is one of the many products threatened by climate change, so it's also good to know that when you're making a cup, you're doing your bit to cut down on carbon emissions too.
"With a better designed appliance you can enjoy a coffee without the bitter taste of wasting energy or adding unnecessarily to the climate problem."