Russian economy set to shrink almost 5 percent next year
Comments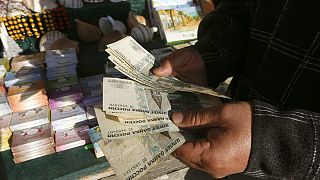 Russia's economy is likely to shrink by as much as five percent in 2015, due to Western sanctions, the collapse of the rouble and the price of oil continuing to tumble.
The country's Central Bank said in November the economy contracted for the first time since 2009.
Prime Minister Dmitry Medvedev also warned that the country was at risk of a "deep recession" as Moscow is punished for supporting separatists in eastern Ukraine.
The fall in GDP comes despite Russians going on a major spending spree throughout the year, hoping to maximise the value of their savings before the rouble weakened further.
But the short-term rush is not expected to have much of a positive impact on GDP figures as the crisis snowballs.
Sergei Romanchuk, Head of Foreign Exchange and Money Market Department at Metalinvestbank said the rouble is still vulnerable.
"Since the government announced its fightback against speculation, the number of players in the money market has dwindled significantly. In this situation the exchange rate is determined by short-term factors and is extremely unpredictable. Today, for instance, the rouble fluctuated by about seven percent without any news to affect it."
Chris Beauchamp, Senior Market Analyst at IG Group predicted the economy would weaken further.
"I think if you factor in the oil price fall, the impact of sanctions and everything else that goes with that and the political uncertainty that you have building in Russia at the moment, then the outlook is even worse than many people would fear," said Beauchamp.
The government said the manufacturing, construction, agriculture and service sectors had been the hardest hit.