Over 100 migrants attempt to storm Melilla enclave
Comments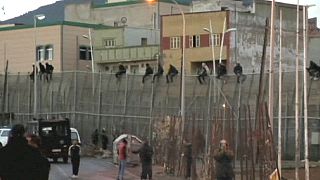 More than 100 migrants have stormed the Spanish territory of Melilla, according to officials at the enclave.
Police say around 40 out of the 200 attempting to scale the six-metre perimeter fence remained on the barrier after the incident.
Melilla is one of two European territories to share a land border with Africa. The number of undocumented migrants hoping to reach Europe via Melilla or the nearby Ceuta exclave has swelled this year, according to Spain's interior ministry.