Migrant ship heads from Corfu to Italy
Comments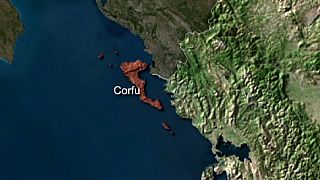 A ship which sent a distress signal near the Greek island of Corfu earlier is now heading to Italy.
Italian media reports say there are hundreds of migrants on board the Blue Sky M, mostly from Syria.
Earlier reports on Greek state television suggested the presence of gunmen on board. This has not been confirmed.
German television said the SOS was sent following an engine problem in rough seas, however Greek authorities say the distress signal came from one of the passengers.