Luise Rainer, first winner of back-to-back Oscars, dies aged 104
Comments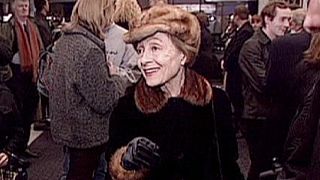 Luise Rainer, star of Hollywood's golden era, has died at the age of 104.
German-born Rainer famously became the first person to win back-to-back Oscars, in 1936 and 1937.
To date, it is a feat only five actors have managed to achieve, but it was also the beginning of the end of her major film career.
She later broke her contract with MGM. In an interview, she later claimed:
"I was a machine, practically – a tool in a big, big factory, and I could not do anything. And so I left. I just went away. I fled. Yes, I fled."