At least 4 dead in German bus crash
Comments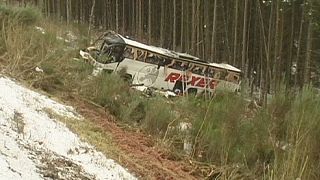 Police in Germany say at least four people have died and more than 40 were injured when the bus they were travelling in lost control and tumbled 50 metres down a hill.
An initial investigation indicates the bus was hit by a skidding car.
The passengers were said to be an elderly group, travelling east to Leipzig.