Croatia to have presidential run-off after inconclusive election
Comments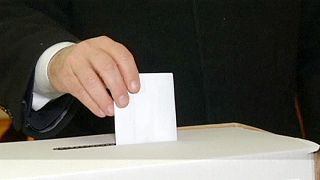 Croatia is to have a presidential run-off between the two leading candidates after an inconclusive vote on Sunday.
Incumbent Ivo Josipovic, a classical music composer who's supported by the ruling Social Democrats, has been seen as the frontrunner for the largely ceremonial post.
He will now face a run-off with Kolinda Grabar-Kitarovic, a former foreign minister, ambassador to Washington and NATO official.
She is from the conservative Christian Democratic Union, the biggest opposition party.
For voters, the main issue is overwhelmingly the economy after six years of recession.
"Before anything else, I expect the economy to improve, for more people to get jobs and for the standard of living to improve, and, of course, I expect decency, and corruption to end," said Ivana Martinovic, a voter in Zagreb.
"Now, the moment has come (to take necessary economic measures)
and I think everyone realises that finally something has to be done for people to be saved from the streets and from digging through the rubbish to finally start moving forward in a civilised fashion," said another voter named as Sonja.
Unemployment in the former Yugoslav republic, the EU's newest member remains high at 19 percent, with the economy stifled by high taxes and inefficient administration.
The vote is seen as a key test of opinion ahead of a general election later next year.