Snow and ice in France disrupts travel
Comments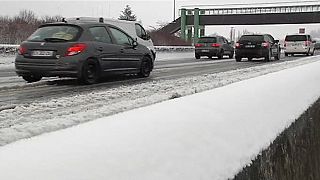 Heavy snow has fallen in parts of northern and eastern France on Saturday.
The French met office has issued an orange alert for snow and ice in nineteen departments.
Traffic along some main routes has been affected.
However, the wintry conditions have been welcomed by tourists travelling to ski resorts in the Alps.