Belarus: Lukashenko sacks top ministers and officials in major reshuffle
Comments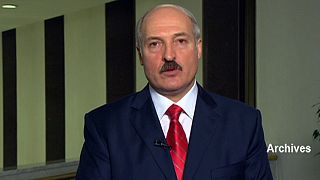 The Belarussian President Alexander Lukashenko has dismissed his prime minister and other senior government officials in the biggest government reshuffle since 2010.
The reshuffle is linked to the fallout from the economic crisis in Russia – the country's main trading partner and ally.
The new premier is Andrey Kobyakov, until now Lukashenko's chief-of-staff.
He replaces Mikhaïl Myasnikovich who had been PM for four years.
No reason has been given but earlier this year the autocratic leader warned he might dismiss the government if it failed to achieve key economic objectives.
The Russian rouble's spectacular recent fall has provoked panic in Belarus, historically sensitive to Moscow's economic ups and downs.
The head of the central bank in Minsk is among those sacked, along with the economy and industry ministers.
The bank has imposed what has been described as a "temporary" 30 percent tax on all foreign currency purchases.