Simone Gbagbo goes on trial in Ivory Coast
Comments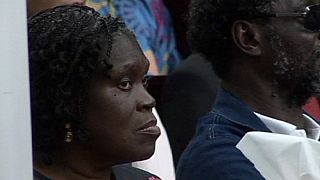 The former first lady of Ivory Coast has gone on trial for her alleged role in post-election violence five years ago.
Simone Gbagbo, the wife of ex- President Laurent Gbagbo has been charged along with 82 other civilians and soldiers
She is accused of stealing the 2010 election her husband lost and refusing efforts to get him to stand down.
Her husband is awaiting trial at the International Criminal Court in the Hague on charges of crimes against humanity.
Ivory Coast has so far refused to hand over Simone Gbagbo, saying she should be tried in a domestic court.
Prosecutors say if she is found guilty she could get from 20 years to life imprisonment.
Around 3,000 people died in violence after Gbagbo refused to accept defeat in a run-off vote.