Iran recovers its 3,000 year-old stolen relics after 3 decades
Comments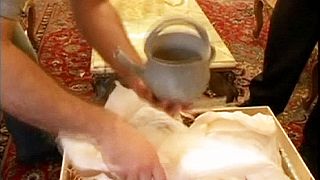 Iran has recovered a collection of artifacts including many relics over 3,000 years old. The treasure was stolen by a French woman in the sixties and smuggled to Belgium.
After decades of proceedings,the Belgian Court of Appeal ruled in Iran's favour.
Iran has lodged similar appeals in the UK, France, Turkey, and Pakistan.