Romanians mark 25 years since dictator Nicolae Ceausescu's execution
Comments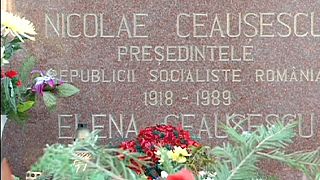 Romanians nostalgic for the communist era have gathered at the grave of former dictator Nicolae Ceausescu and his wife.
While in power people suffered food shortages and power outages.
The couple were found guilty of genocide and executed by firing squad on the spot 25 years ago on Christmas Day.